First-year Blue Devil head coach John Scheyer said it best in the opening statement of his postgame press conference, "Our defense really carried the way for us." Duke held Syracuse to making just 34-percent of their shots and their lowest point total this season.
The Orange and Blue Devils tipped off inside JMA Wireless Dome on Saturday to a sold-out crowd of 31,063. The largest and loudest crowd of the season. Duke was unphased by the Syracuse faithful shooting over 50-percent from the floor.
Duke had a game plan to shut down Syracuse's biggest threat down-low with the 6'11" Edwards on the blocks. Every time Edwards got possession down low, he was immediately given a double-team. The Duke tandem of Filipowski and Lively II managed to hold Edwards to just 5 points in 37 minutes on the floor. It was Edwards second lowest point total this season.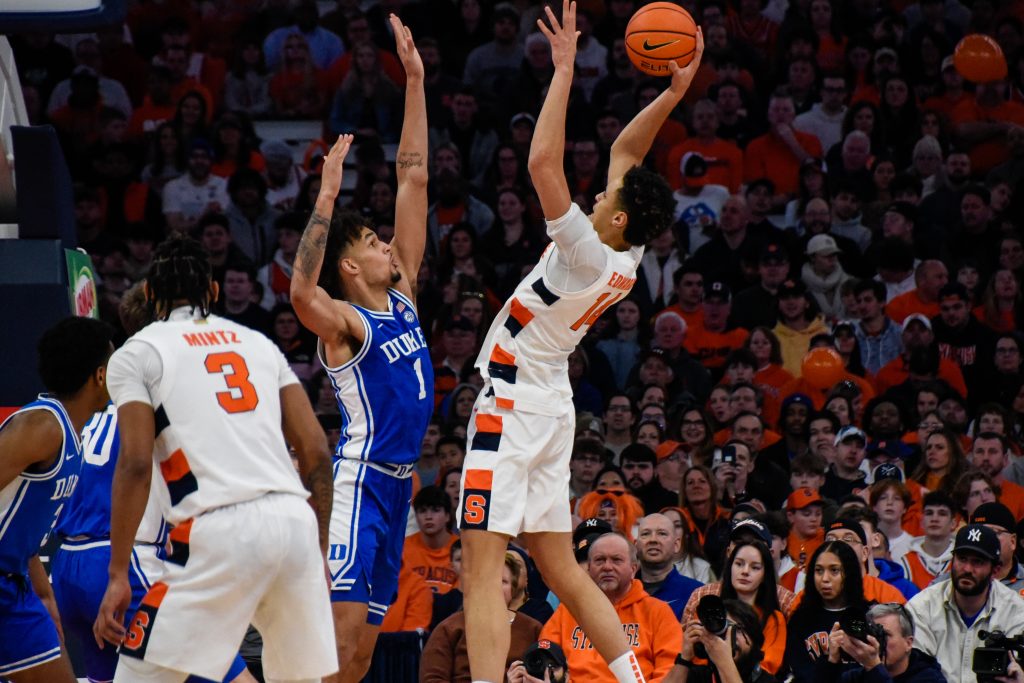 Edwards was physically outmatched in his postgame press conference Coach Boeheim said, "It is something he has had problems with, and we need him to be a factor on the offensive end… Bottomline Jesse has to score for us to be effective."
Offensively for Duke, Jeremy Roach led the way scoring 17. The freshman Kyle Filipowski had 14 points and game-high 11 rebounds, the five-star freshman and former Syracuse recruit also hit two three-pointers to silence the sellout crowd. As a team the Blue Devils dominated points in the paint with 34 and points from their bench with 24. Duke also took advantage of the Syracuse 2-3 zone by shooting exactly 50-percent from beyond the 3-point arc.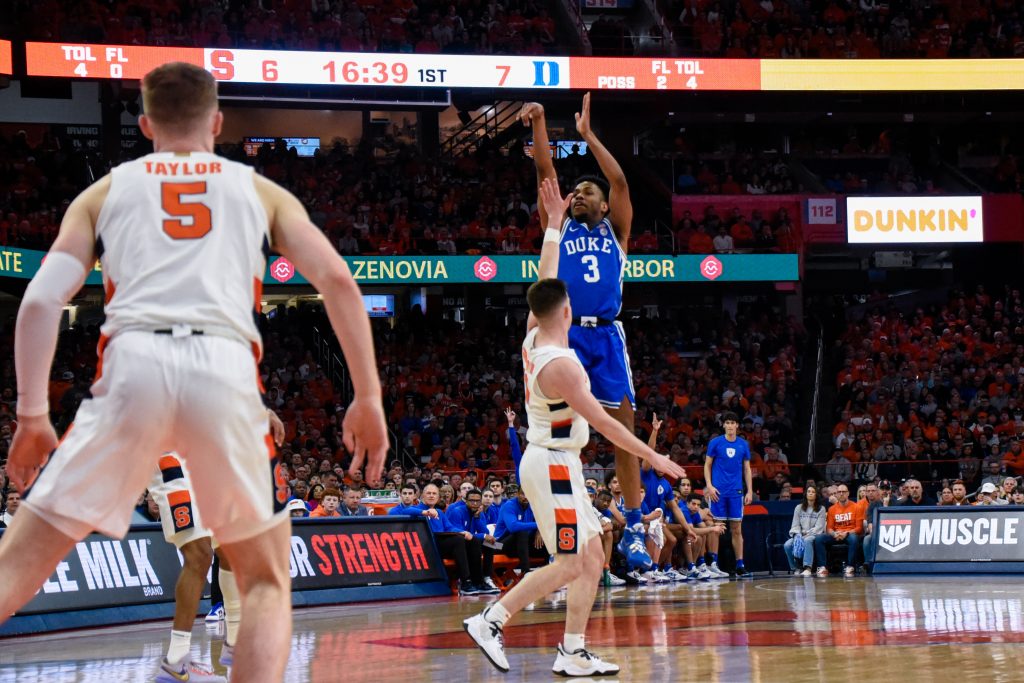 For Syracuse it was a rotation game at the three position with nothing working from any of the 5 different players that checked in. Where the Orange did not struggle was in the production from their guards, Joe Girard III had a game high 21-points and Judah Mintz closely followed behind with 18-points.
After the game Coach Boeheim had praise for his star freshman that averages 15-points a game, "Judah has played as well as you could ask a point guard to play."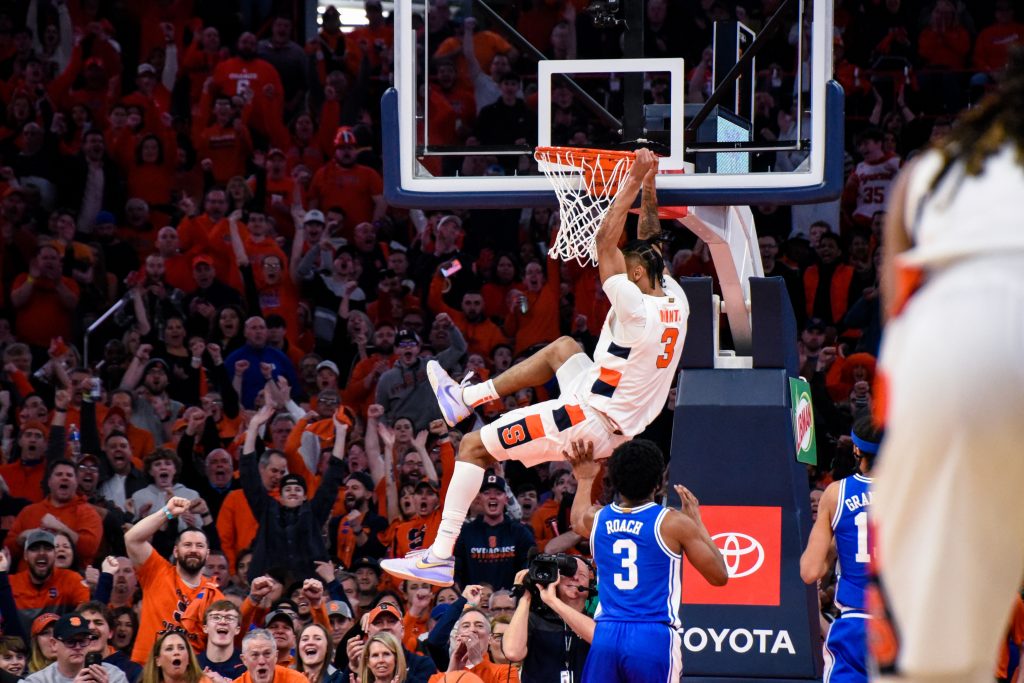 Duke improves to 18-8 (10-6) and has now won the last 8-games versus Syracuse. The Blue Devils also handed the Orange their largest margin of defeat this season at 22-points.
Syracuse now sits at 16-11 (9-7) and will be back in action on Wednesday when they look to bounce back as they take on Clemson on the road.