The Syracuse Women's Basketball team currently sits on the bubble of getting into the field of 68 that make it to the NCAA Tournament. With a key win against #14 North Carolina just 10 days before, the orange went on a two-game skid against #10 Notre Dame and #24 Florida State. The message from Coach Jack was clear entering the game… "Fight on!"
The Orange did fight on taking care of the Miami Hurricanes with ease by a score of 77-68. The Hurricanes only held the lead once before the Orange pulled away without a rearview mirror.
Asia Strong returned from an injury and played like she had not missed anytime on the floor. Strong finished with 10 points, all coming in the first half, she had 9 points from beyond the arc.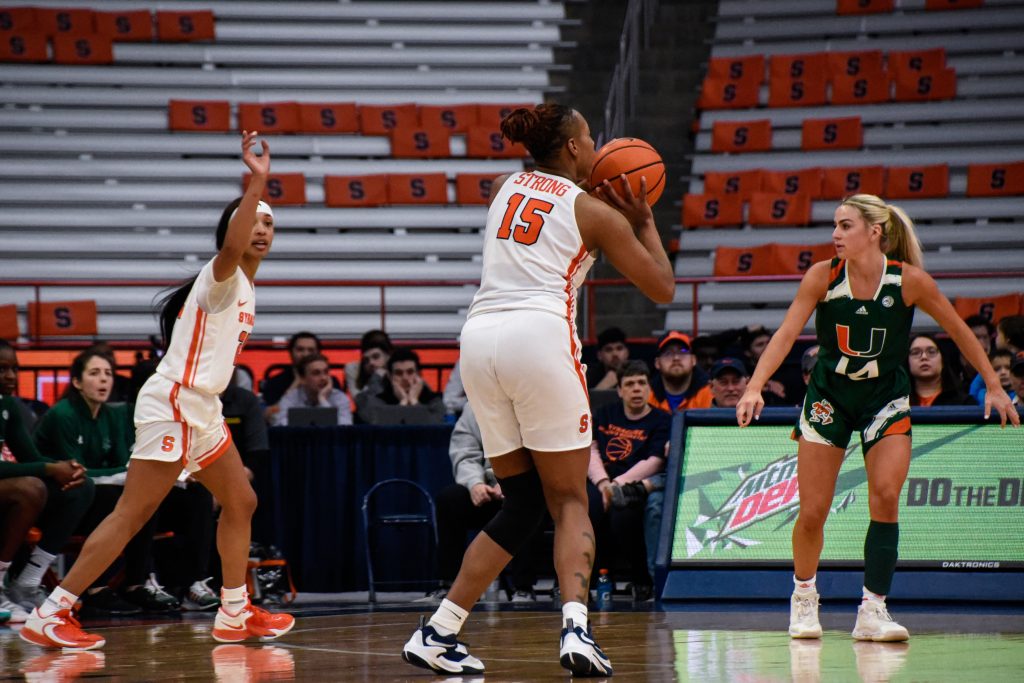 This team is described as fighters by their coach and Miami dealt with that when they stepped in the ring of competition, 5 different Orange scored in double figures. Blow after blow Miami did not have answer for what Syracuse brought in one of their most well-rounded performances of the season.
Coach Jack often talks about how she is often learning from and listening to her players, Sunday afternoon was no different. Entering halftime senior Dyasiha Fair only had 4 points, something that is out of place for the team leader in points and the player that has scored double digits in every game this season.
Coach Jack noticed this same trend and during halftime asked Fair what was going and why she was not scoring like she normally does. The answer from Fair… "Coach, I'm not open but my teammates are… You got to trust the team."
The player that was open for the Orange? Freshman Kennedi Perkins. Perkins had 13-points, a career high, only missing 1 shot on the floor in her coming out party.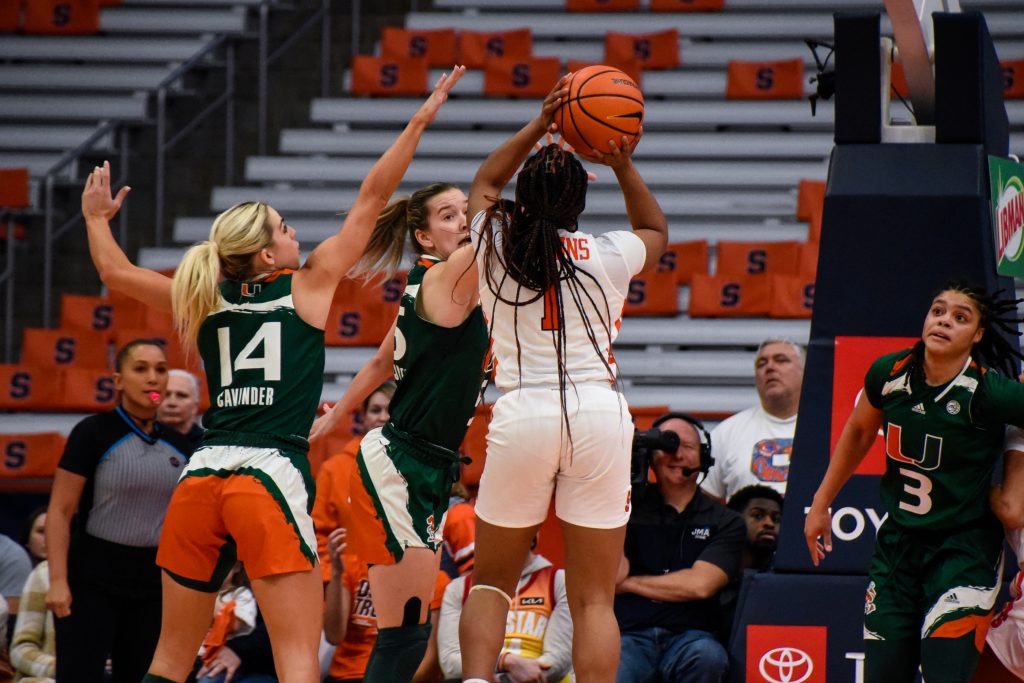 Even with so many players getting on the score card, the Orange were still led by the strong pairing of Dyasiha Fair and Georgia Woolley who each had 14-points.
The Hurricanes did dominate the paint scoring 52 points below the basket. Destiny Hardin had a game high 19 points and 8 rebounds.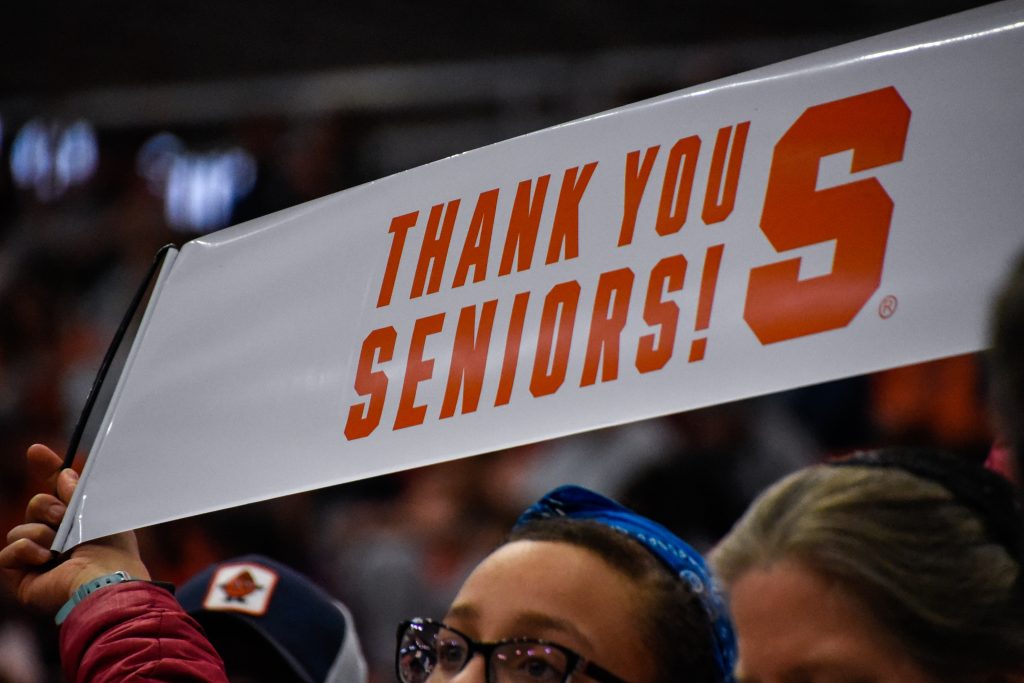 Syracuse after the game celebrated the five seniors on the roster. Aliana Rice, Asia Strong, Dariauna Lewis, Dyaisha Fair and Ava Irvin all had their moment in front of over 4,000 fans.
After the game and ceremony Georgia Woolley was asked what she has learned from the senior class, "Everyone has come from a different place, there is something different that everyone brings that is unique… They have all helped us in so many ways and (we are) so thankful for that."
Syracuse improves to 17-11 this season and just one game below .500 in ACC play at 8-9. The Orange have a chance at one more win before the post-season rolls around when they take on Pitt Thursday.